In 2017-2019, we implemented the strategy entitled "Responsible Everyday. Strategic Approach to Responsibility" ("Codziennie odpowiedzialni. Strategiczne podejście do odpowiedzialności"), in which we indicated the main directions adopted by Agora in the scope of corporate social responsibility and sustainable development. We have based our responsible approach to management on development based on responsibility, building stable relationship with the environment and appreciating diversity in the society and in the workplace.
CSR Strategy of the Agora Group for 2017-2019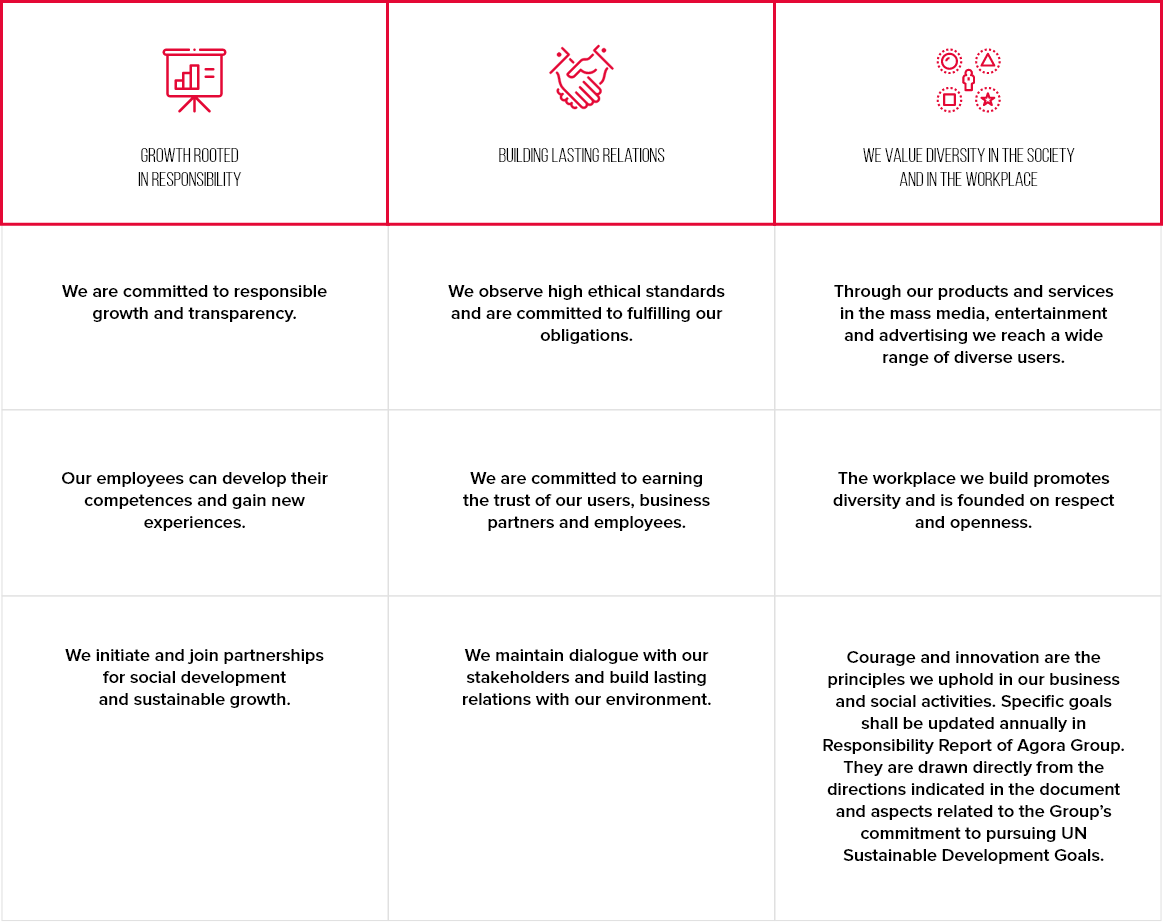 This approach resulted in a number of specific actions taken by the Agora brands and media – from educational projects, through charity, pro-environmental and communication campaigns to management activities. The examples of completed activities are available on the following website: www.agora.pl/responsible-business.