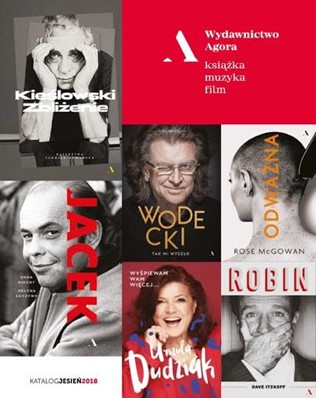 Agora actively supports Polish authors: writers, publicists, reporters, musicians and movie-makers. The company has developed its publishing activity in a natural way – with the Agora's Publishing House, which has been operating for more than 15 years. It is currently an acclaimed Polish publisher and one of the fastest growing entities in the publishing industry in Poland. In 2020, Agora's Publishing activities were included in the 2020 Top Brand ranking list, comprising as many as 500 brands which are the strongest in terms of media presence in Poland from 50 industries, and Agora was ranked 3rd among the most recognisable brands in the book publishing category, and 267th in the overall ranking.
The Publishing House also produces and distributes music as part of Agora Music and Agora Digital activities, as well as films on DVD and BluRay, which makes its profile unique on the Polish market.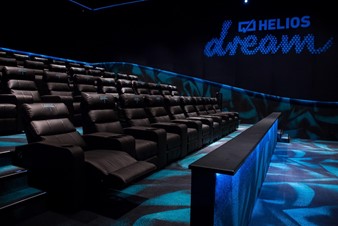 Since 2010, Agora has been developing its cinema and film activities. The Company owns the Helios cinema network – the largest network in terms of the number of multiplex facilities in Poland, which enjoys recognition of thousands of film fans. Helios includes 50 modern cinemas, 281 screens, 15 Helios Dream screens and nearly 53,000 chairs in total. Through NEXT FILM, Agora is engaged in film distribution and production – until now, it has introduced many Polish and foreign films to cinemas, as well as supported the creation of a dozen or so national productions. The company also presents films from its own portfolio through other distribution channels – on VOD platforms, including also Netflix.
The company also operates in the catering market – through Step Inside, a company belonging to the Helios network, which creates restaurants under the Pasibus brand. There are currently 10 restaurants in the Pasibus network open in cooperation with Helios.